GO-W2 Foot Pedal Resistance Pull over Band _ 4 Tube
GO-W2 Foot Pedal Resistance Pull over Band _ 4 Tube
High-quality-our 4-tube pedal fitness rope is made of environmentally friendly TPE foam is a material with high elasticty, high strength, high resillence of rubber, non-toxic and safe, soft touch health for the body. The handle and foot pedal are made of NBR, the surface is crusted,soft feel, good elasticity, high strength, smooth surface. This foot pedal telescopic belt is very light and easy to carry, it is perfect for Muscle Strength Training in homes, offices and even many private environments.
This is the perfect design for "muscle strength training"-a perfectly suitable hand design helps to capture the soft foam handle and increase the range of motion. Warm up before exercise and reduce the risk of injury, and reduce pain after exercise. Reduce stress and improve joint flexibility and mobility.
4-tube resistance band pull rope fitness exercise equipment. Muscle strength training and leg press exercises; easily and safely adjust and tighten legs and arms, and relax the upper part. Help strengthen the deltoid muscle of the shoulder, strengthen the front side of the deltoid muscle, strengthen the muscle strength of the biceps and triceps, the front of the thigh, the buttocks
With this foot pedal resistance band, you'll want to throw away the dumbbells and never do a normal sit-up again. Used with a yoga mat and exercise ball, you can accomplish a variety of arm, shoulder, abdominal, and leg exercises at home anytime.
Using Go-Elliptical Foot Pedal Resistance Band to warm up, and always following your steps to exercise, exercise the whole body muscles to improve blood circulation, Strengthen Core Muscles .
---

Additional information
| | |
| --- | --- |
| Foot Pedal Resistance | Blue Green, Yellow |
High-quality grip.
Enjoy the perfect experience when exercising comfortably with a grip.
Soft foam handle.
Two styles meet at once.
4 with an ultra-elastic tube.
Excellent elasticity increases training intensity.
Non-slip pedal.
High-quality cutting technology.
More peace of mind when designing without slips.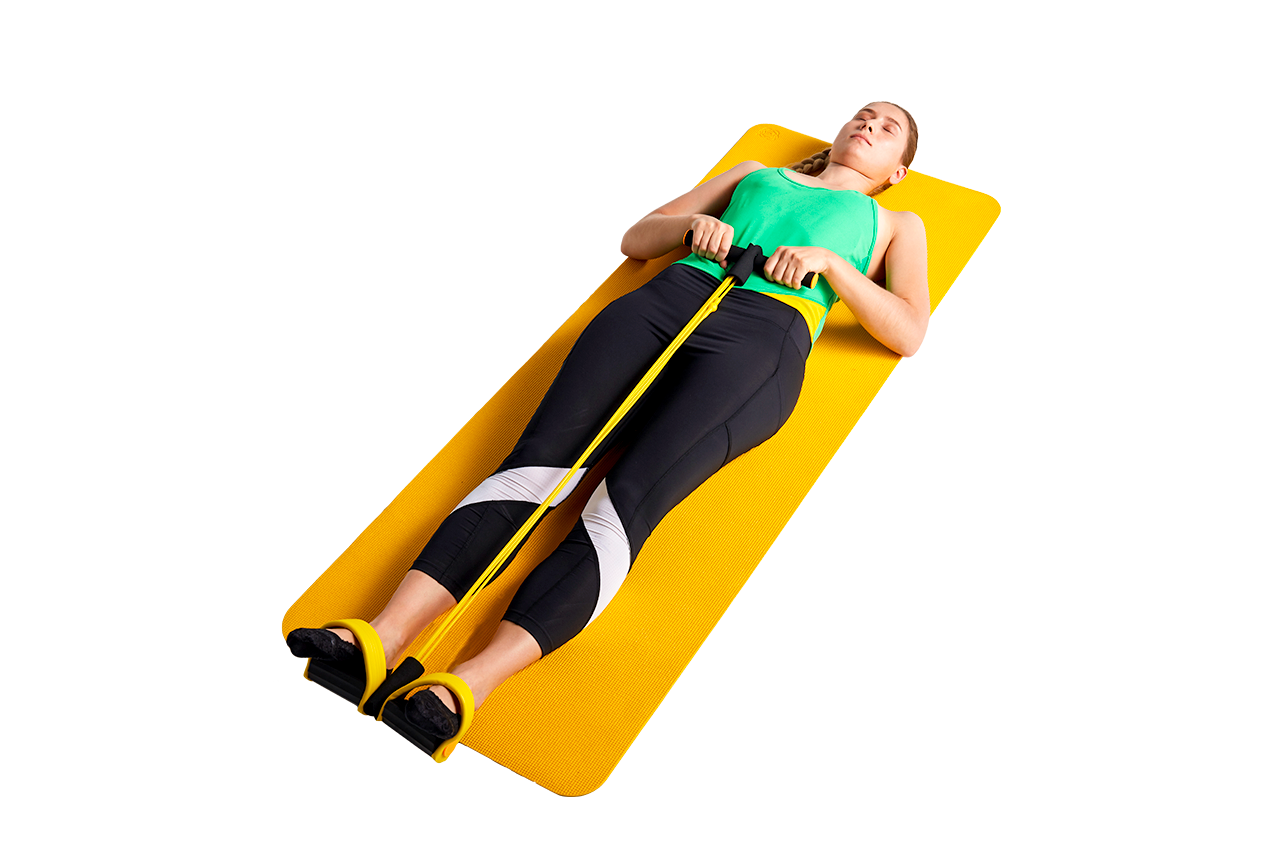 Steps.1
Lie flat on the open ground (recommended with yoga mats or exercise mats), step on the foot puller on both feet, and hold your grip on your hands to the waist.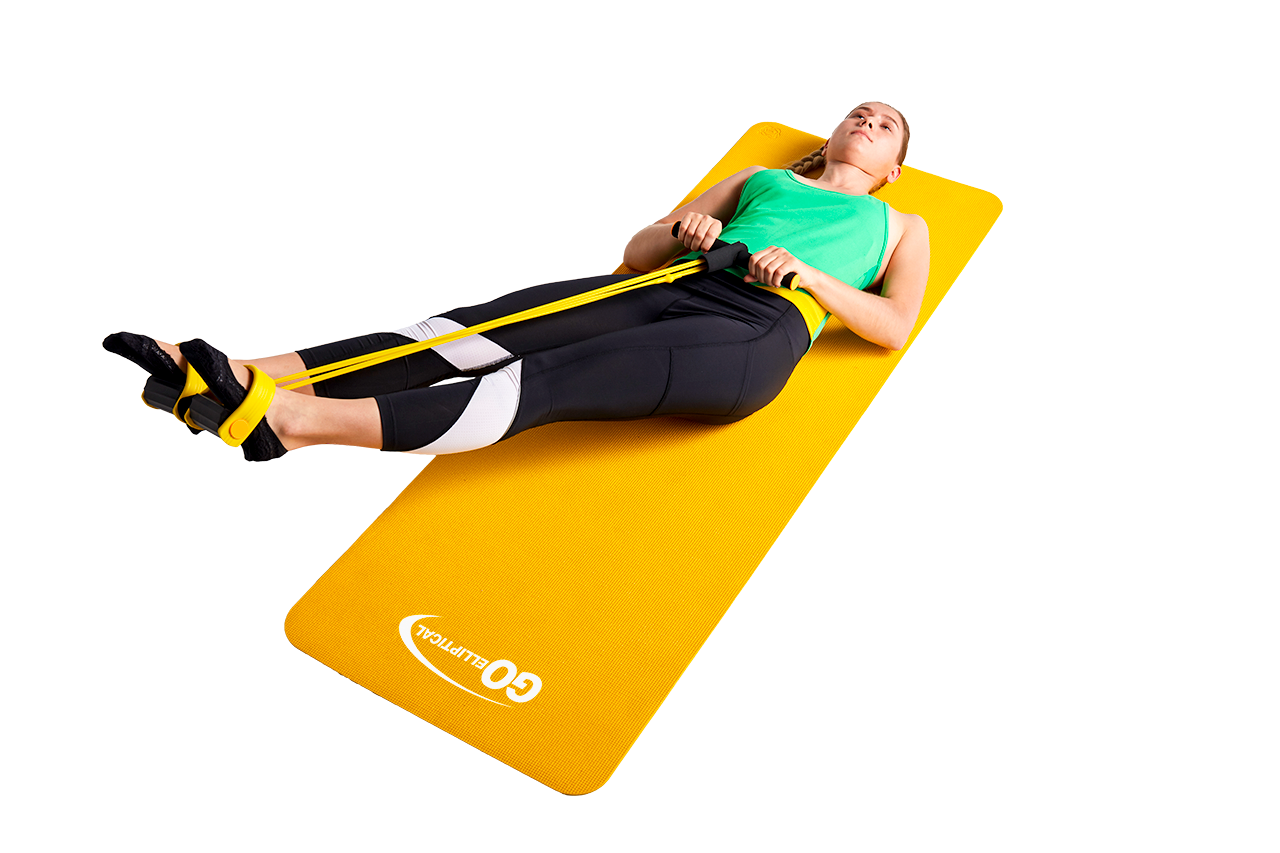 Steps.2:Auxiliary Transverse Abdominal Muscle Elastic Exercise
Enhance the core strength of the abdomen.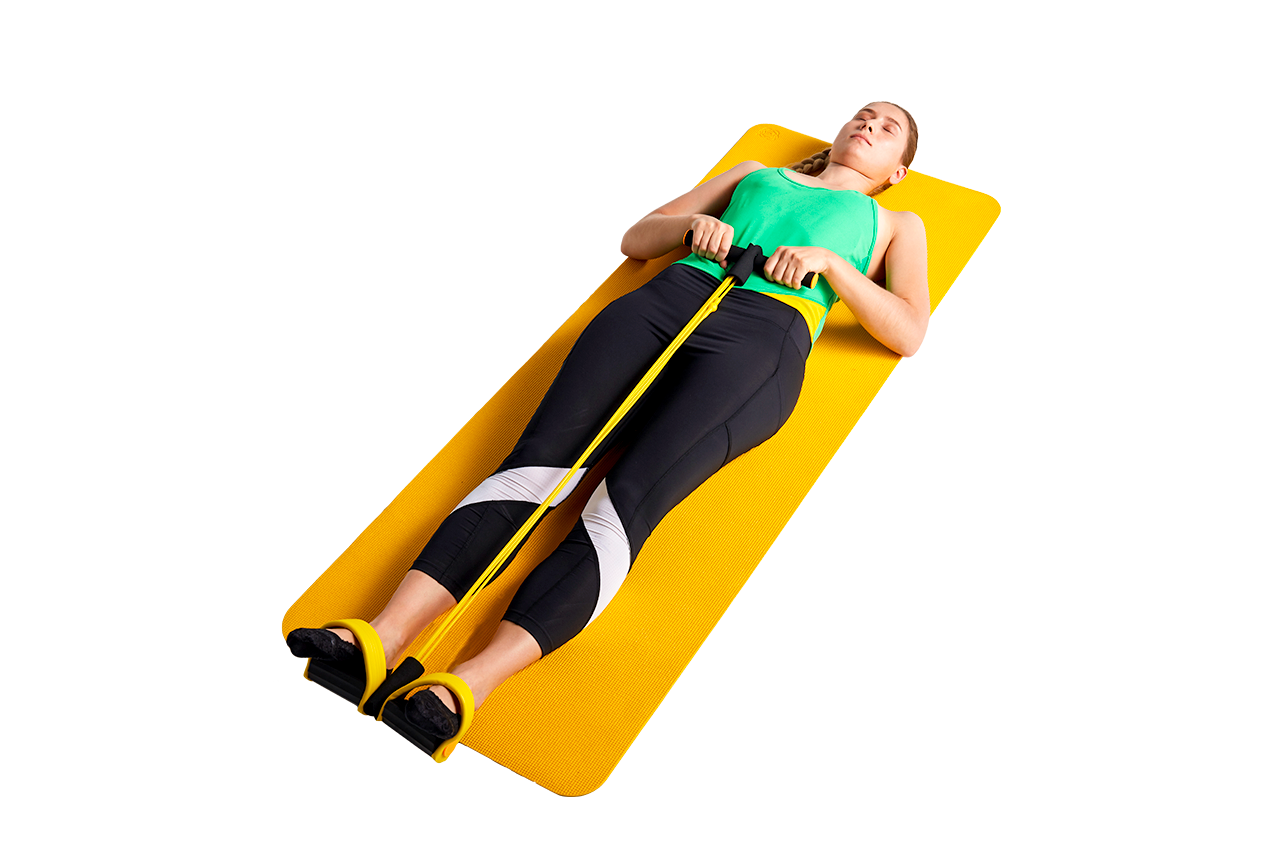 Steps.3
Go Back to the Original Position Step 1.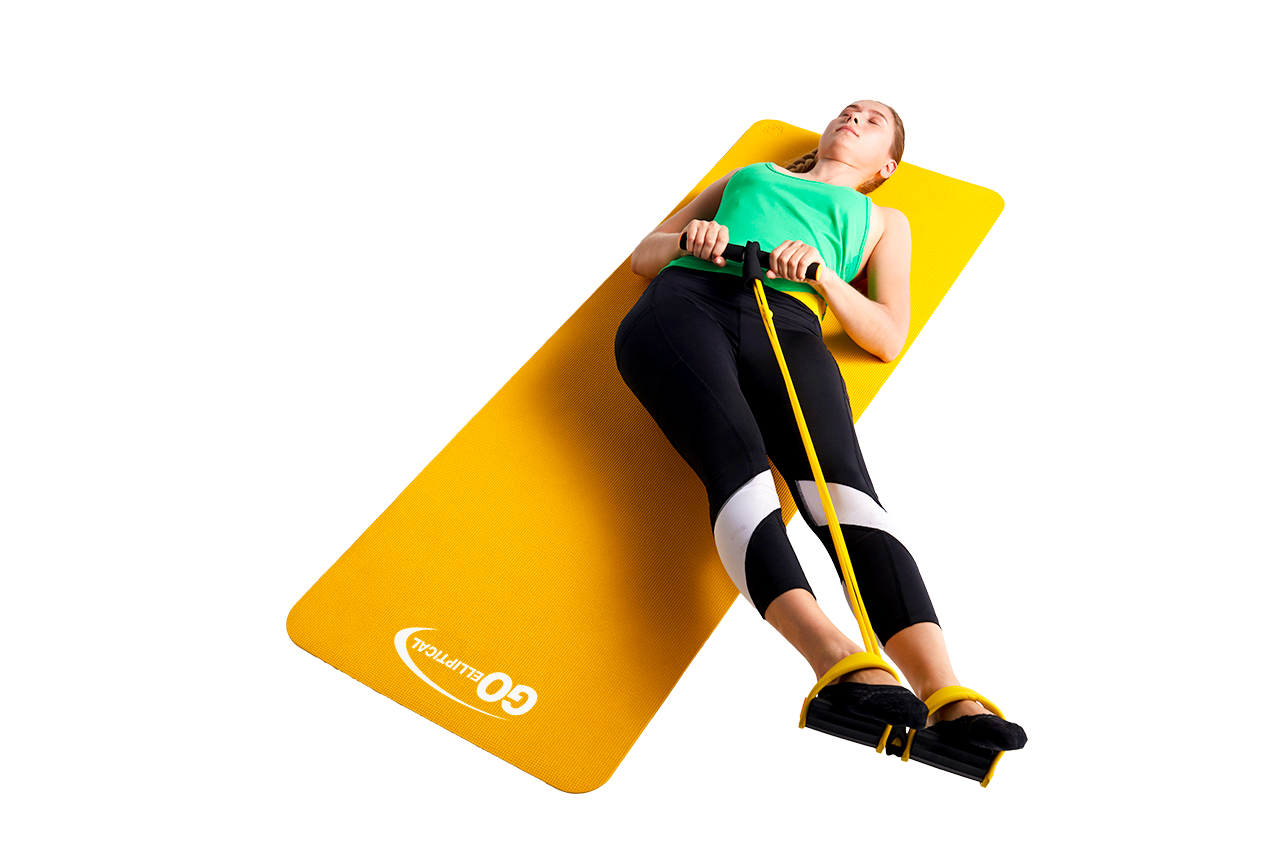 Steps.4:Move in the opposite direction from step 2
Enhance the core strength of the abdomen
Precautions.
The correct use of the foot puller – the wrong method of use.
| | | |
| --- | --- | --- |
| 1 | Product name | GO ELLIPTICAL Multifunctional fitness four-tube foot pedal tensioner |
| 2 | Material | High quality foam / Elastic rubber /NBR |
| 3 | size | 26CM*11CM*26CM / 120kg |
| 4 | colour | Teal / Yellow |
| 5 | weight | 0.4KG(With packaging) |