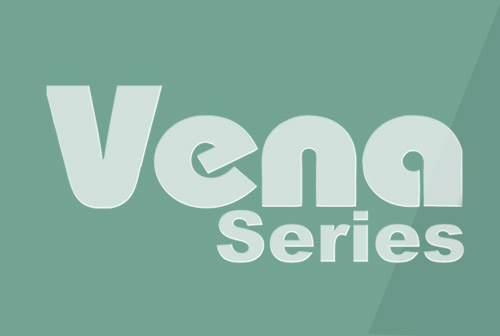 Product Description- Vena Series
Let Oversized Fitness Machines walk out of your life.
At the end of each day, as you take a moment from the hustle and bustle of city life, have you ever considered investing in the health of you and your family by purchasing a low- impact aerobic tness machine such as an elliptical trainer? But when you start researching, you soon discover that a piece of full-featured, fitness-center class equipment is not only very expensive but would also take up a lot of your living space. Moreover, the specifications of a particular size machine may not be suitable for use by all members of your family.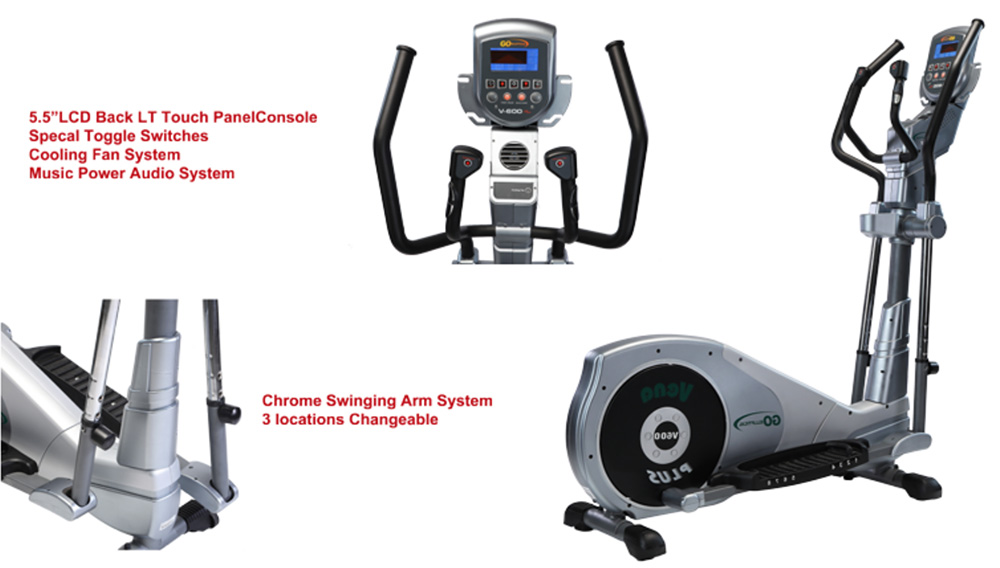 Go Elliptical Vena series is a next generation elliptical trainer.
It is a revolutionary product designed by the creator of the balanced pedal elliptical trainer. Meticulously constructed based on the global patented balanced pedal technology, Go- Elliptical also applies the nano concept to streamline the design and assembly of its component parts.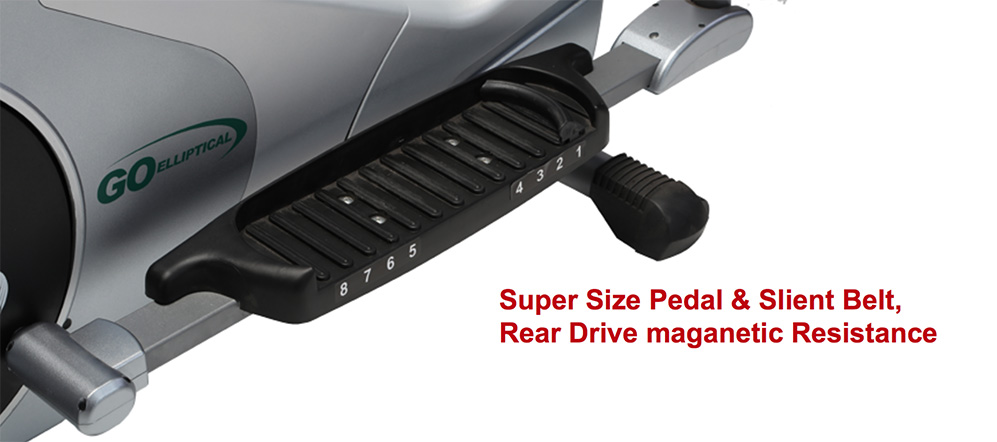 Go-elliptical Vena Series Full Spec. Stride System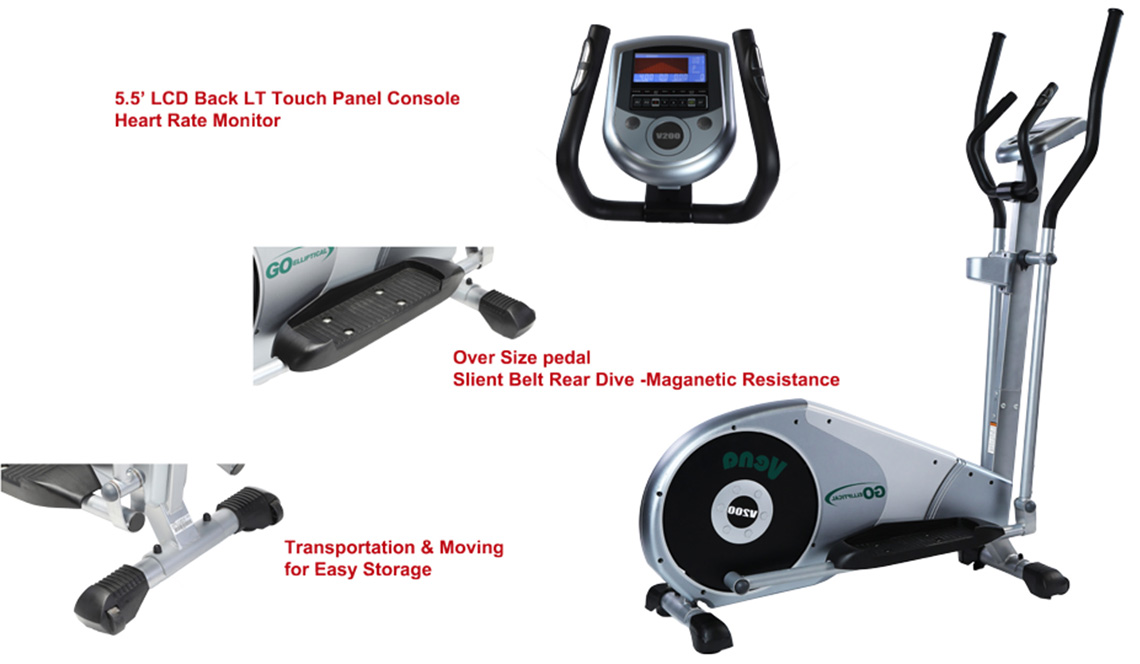 Streamlined, space-saving body framework design — Under the R&D process of Go Elliptical's German design team, this next generation model is only 53" (134x cm ) only in length and 28"( 71cm) in width. By having such a streamlined body framework and full spec. Stride System, this machine can provide a gym-level aerobic workout experience in the comfort of your own home. It is low-impact aerobic tness equipment suitable for everybody (adults) in the family.
Please don't let impractical, gigantic tness equipment take over the precious living space for you and your family. With Go Elliptical advanced design; you will have one versatile, smooth riding aerobic trainer that allows each member of your family to have a great aerobic workout experience in the comfort of your own home.
Aerobic exercises can bring healthy physiques for you and your entire family, and promote metabolism.
Improve heart and lung efficiency

– regular aerobic exercises for 20 minutes a day can improve your cardiovascular health.

Lower blood pressure

– regular training can promote blood circulation and lower the risk of heart disease.

Strengthen the bones

– for women, regular exercising can slow down or reduce the chances of getting osteoporosis.

Healthy skin

– regular aerobic exercises can increase blood ow towards the skin, which helps protect the skin and ght against the sun's UV radiation.

Lose weight

– Aerobic exercises speed up the burning of fat, and reduces all obesity- related cardiovascular diseases and fatty liver, which are common civilization diseases in modern day people from eating out and socializing.

Positive outlook on life

– Aerobic exercises promotes body health and effectively releases many pressure faced from daily city life and work.
With the built-in cable of MP3/IPOD capability, you can bring your favorite music as long as you work out on the Go Elliptical Vena Series. As you stride forward smoothly and continuously, we invite you to move to the rhythm of your own groove.