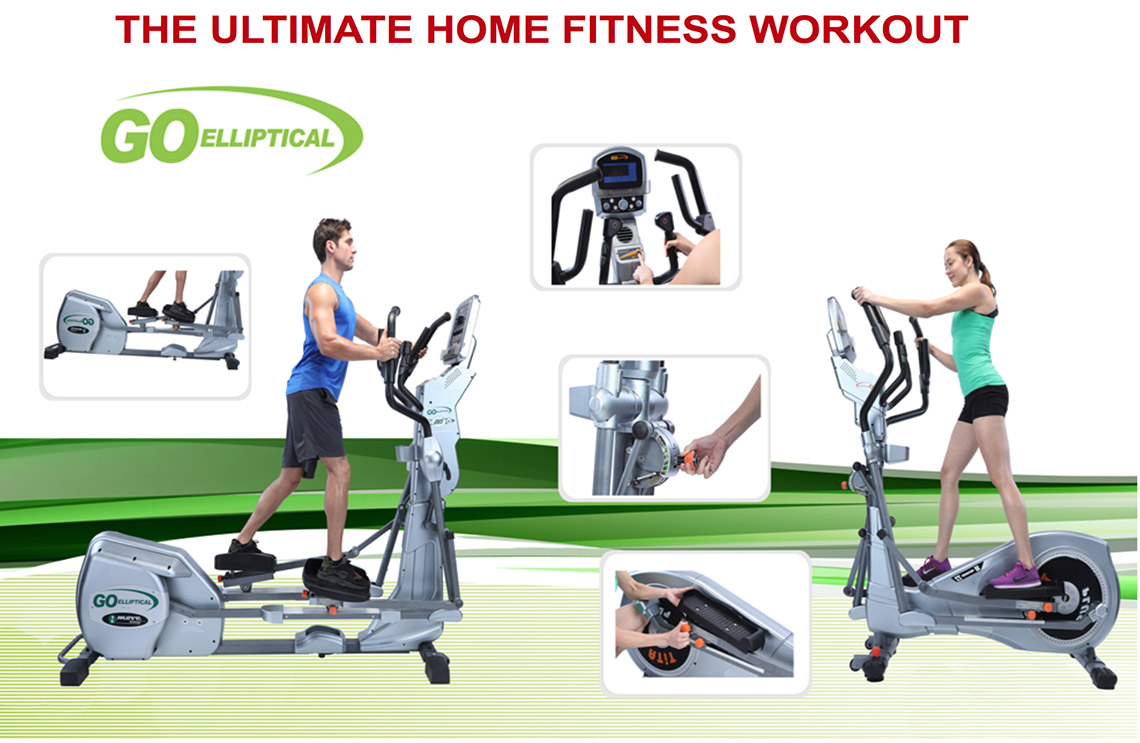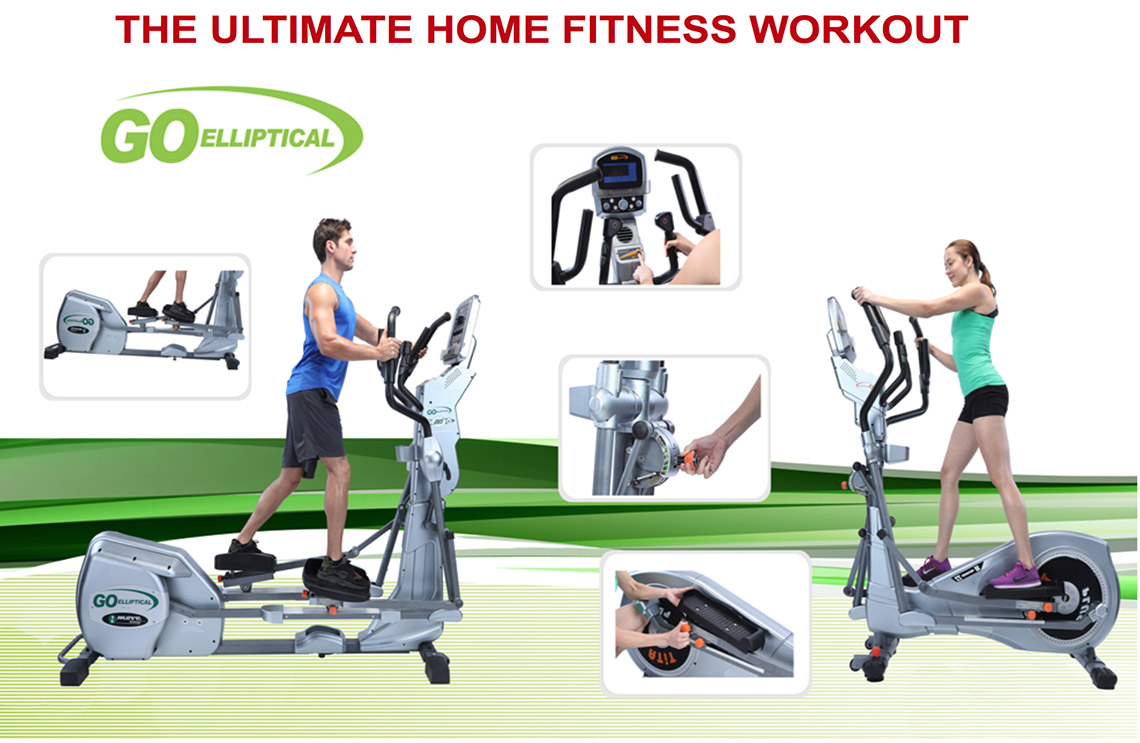 TiTA MOTORIZED SERIES – THE ADVANTAGE OF DIGITAL VST SYSTEM
Go-Elliptical new digital VST LED indicator system allows user to easily adjust the stride length and displays selection accordingly.
Go-Elliptical LX Home/Light Commercial Model Series, The ground-breaking, top-of-the line collection of club quality elliptical cross trainers is not only sleek and modern in design, but it is also unparalleled in versatility and robust in function. Equipped with the Go-Elliptical world-wide patented Motorized Variable Stride Length System (VST system) technology Stride option range between 19-25 inches. Truly provides the smooth elliptical motion of this low-impact cardiovascular workout.

TiTA PLUS SERIES – HOME FITNESS TECHNICAL COMFORT INNOVATION
The front stride length adjuster has a VST arrow to guide the user to select from 5 different stride lengths for exercise with comfort. For user with all kinds of height, you can achieve a smooth and comfortable ride on EX/VST elliptical trainer with a simple adjustment to stride length. With our noise-reduction technology, you may even feel like you're walking on the air.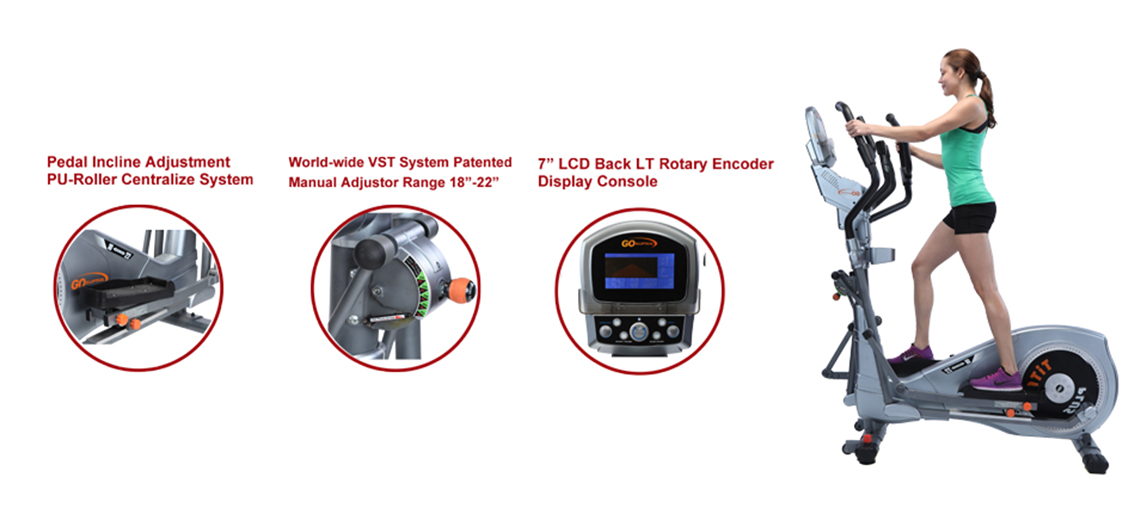 THE NEXT LEVEL OF NEW "VENA" MODELS
Go-Elliptical "Vena" model series has upgraded with a beautiful, large 5" LCD back light touch panel display console and built –in mobile phone/iPad charging capability, it also offering built-in heart rate monitoring system and optional chest belt. That is perfect for achieving and active lifestyle for the whole family.
low-impact cardiovascular workout.